Hilife Physiotherapy
At Home Services
Treatments For Our Patients
Neurological Problems
Tension Headache/ Migraine
Pediatric Problems
Pediatric Epilepsy / Seizures

Hydrocephalus/ Microcephaly

Neuro Conditions In New Born
Gynecology /
Sports Physio
Neonatal / Antinatal Exercise

Recurrent Urinary Tract Infection
Cost-effective Quality Services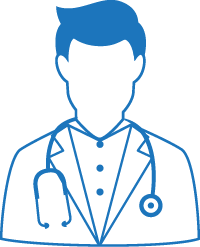 Our Doctors hold BPT or MPT degrees with years of experience.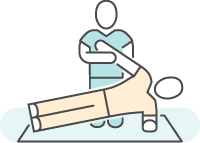 Our Doctors visit you on the booked date and time at your Home.
No hidden charges. We have a standard pricings for all types of issues.
Suitable for the issues requiring Long Term Treatment Plans.
(Covid-19) Online Consultation Physiotherapy Sessions Are Available For Patients Recovery
Post (Covid-19) Consultation and Physiotherapy Session Are Available For Patients Fast Recovery
Physiotherapists provide services that develop, maintain and restore people's maximum movement and functional ability. They can help people at any stage of life, when movement and function are threatened by ageing, injury, diseases, disorders. Physiotherapists help people maximise their quality of life, looking at physical, psychological, emotional and social wellbeing.
What are benefits of treatment at home?
Day to day living is less interrupted by home therapy than by visits to a hospital or doctor's office.
Less time spent traveling to or waiting in medical buildings.
Home physiotherapy is great for those who need physical therapy but are not mobile or don't have family available to bring them to appointments.
Not missing as much school or work.
Family members do not need to take time off work to accompany loved ones to therapy sessions, or spend money on transport costs.
Physiotherapists are qualified and professionally required to:
Undertake a comprehensive examination/assessment of the patient/client or needs of a client group.
Formulate a diagnosis, prognosis and plan
Provide consultation within their expertise and determine when patients/clients need to be referred to another healthcare professional
Make recommendations for self-management.
They work in the health spheres of promotion, prevention, treatment/intervention, and rehabilitation.
Is Home Physiotherapy Safe?
Home physiotherapy is safe. Physiotherapists are trained and will first check if your loved one is in good condition to exercise before they begin the session. They do this by monitoring pulse and counting breathing, for example. Once they've done that, they will plan exercises to suit. If your loved one cannot continue, they will stop exercises.
How do I book my Physiotherapy session?
Physiotherapy Services That You Can Trust
Stay connected with HiLife Physiotherapy